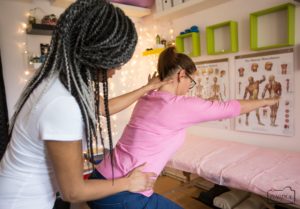 PHYSIOTHERAPY
You've already seen your doctor, but you're still struggling with problems and can't really find the right solution? You'd love to train more, but can't, because the pain is overbearing and prevents you from doing anything? Sport means the world to you, but you're not sure which kind of sport is right for you?
My name's Sheila and I'm going to try my utmost best to support you with all my knowledge so that I can help you find answers to all the questions mentioned above.
Have you recently had a physical injury and you'd like your body to heal properly? Do you want to improve your physical performance? You don't know what's causing your symptoms?
My mission is simple:
I want to share all my knowledge, my passion and my experiences as a physiotherapist with you. In doing so, I'll be helping all those people who've till now not been able to get answers to their questions or haven't yet found the correct solutions to their physical problems. You have no idea what kind of successes we're going to celebrate in the long run!
---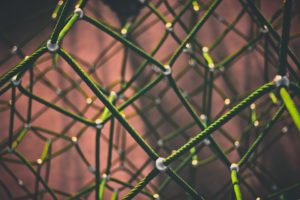 THE FASCIAL DISTORION MODEL (FDM)
by Stephen Typaldos D.O. – Typaldos Method

The FDM was first described by the American physician and osteopath Stephen Typaldos D.O. FDM attributes the causes of physical ailments and pain to various distortions of the body's connective tissue (fascia).
FDM treatment generally consists of several different manual techniques applied by a certified FDM physician or therapist on the basis of a prior FDM diagnosis.
In some cases, intense pressure is applied to specific points or along physical lines.
Other manual techniques are performed through

pulling or applying pressure to joint areas.
Certain surface treatments of the most superficial layers

of

connective

tissue

can

also

lead

to

pain

relief.
Areas of application on the locomotor system:
Acute pain brought on by sprains, tears and dislocations

Sports injuries

Cronic back, neck and shoulder pain

Restricted mobility
FDM-certified physicians and therapists have completed a multi-level education program according to European Fascial Distortion Model Association (EFDMA) guidelines, guaranteeing efficient and expert patient treatment.
---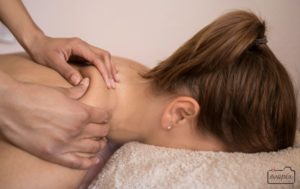 MASSAGE
Are you stressed or do you feel a lump around your shoulder blades? Let a good massage remedy these problems.
Other advantages of a massage are:
muscle regeneration and strengthening

increase of blood circulation

improvement of general wellbeing, encourages relaxation & calmness

reduction of lower and upper backache

improvement of joint mobility

alleviation of headaches and migraines (if due to muscle tension)

activation of metabolism

increased healing of scars

increased muscle elasticity for better performance

skin rejuvenation (elasticity maintained)

less exhaustion and depression

diet supplementation and physical detoxification
I offer the following types of massage:
Rehabilitation and corrective massage (against tension and knots)

Foot reflexology

Manuel lymphatic drainage

Facial, neck and décolleté massage

Breuss massage

Ceragem thermal massage

Lava stone massage

Cellulite massage
---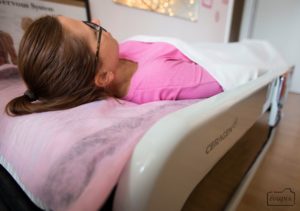 CERAGEM
An automatic thermal massager which accommodates your spine. The Ceragem Master V3 is the first machine to possess this feature.
Just like your height, your spine is individually formed and therefore it differs from person to person.
The built-in projector of the Ceragem Master V3 scans your spine from the head down to the pelvis, measuring its length and degree of curvature. It then processes all the gathered data and develops a customized massage programme just for your body.
Every single vertebra along its path, plus all the acupressure points, which are uniquely located in each individual, are stimulated.
This state-of-the-art technology thermal massager reduces muscle pain through infrared heat. For further details please refer to the home page of the distributor:
http://ceragem-therapie.de
---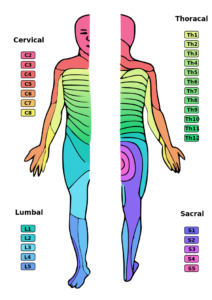 DORN THERAPY, BREUSS MASSAGE
90% of the population suffer from very common spine problems. This is often caused by the different lengths of the limbs.
You don't have to be shocked or scared by this, because the pain is only a symptom. As soon as there's a difference between the strength of two groups of muscles, one leg appears to be shorter than the other. The same happens when there's a misalignment in the joints which has been caused by an injury or bad posture.
Till now I hadn't been able to help clients with such problems. However, I have now acquired the professional knowledge to get to the root of these issues and can observe long-term successes. This method is also a good alternative if one wants to avoid medical operations. Apart from differences between the length of the legs, there are also other deficits which the Dorn therapy can help with:
pelvic alignment

spinal alignment

jaw (joint) alignment

correction of the upper extremities
An important advantage of this method is that the muscles (and muscle knots) can be healed and, with surprising effectiveness, reduced.
---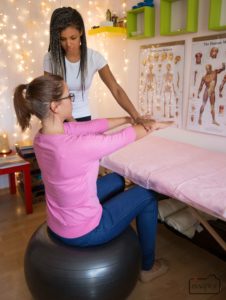 PRENATAL PILATES
Do you feel that everything has changed since you're pregnant? The likelihood that you're now more attentive and careful than before is very high.
Being a soon-to-be mum doesn't mean you should forget yourself. It's all about finding the right balance. One should watch out what one eats and drinks, and try to get enough movement – in other words, to do the best for mum and baby.
It's just the same with physical training. Since it's not possible to carry out demanding or intensive training during the pregnancy, it's important to find the right kind of training which maintains your fitness and prepares you for giving birth.
The reason why Pilates is so suitable? It's slow and needs a lot of concentration. It therefore offers the ideal safe method to stay physically active during your pregnancy.
Prenatal Pilates is a gentle, yet effective way of training which:
takes personal characteristics into consideration and gradually reduces the strain during the 9 months

strengthens the limbs and back muscles

increases lung capacity through certain breathing techniques

reduces the danger of oedemas and prepares the body for the birth.
The results of Prenatal Pilates lead to an accelerated regeneration after giving birth.
Stay fit during your pregnancy! Restore your inner balance by reconnecting body, mind and spirit.
---
MANUAL LYMPHATIC DRAINAGE
Water retention in the legs? A sign that there's something wrong.
Symptoms like this shouldn't be ignored, so don't wait any longer.
If performed without medical advice, manual lymphatic drainage should only be done to strengthen the immune system. It's a very effective method to get to the root of things.
This decongestive treatment is pain-free and very gentle as I only work with my fingertips.
Manual lymph drainage doesn't only help to stimulate blood circulation and the lymphatic system, it also helps with the following complaints:
pain caused by flatulence

inflammation due to swelling

slow healing time after accidents

swollen parts of the body after operations and injuries
Lymph drainage is only a part of the therapy against oedemas. The initial examination should always be carried out under medical supervision.
---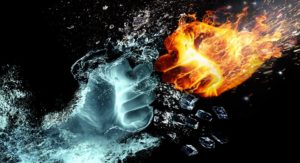 THERMOTHERAPY
The effects of thermal energy:
Heat reduces pain, stimulates circulation and relieves cramps. It is advised that thermal therapy should not be used if you have an acute inflammation. Please take this into account before booking a session!

The application of cold reduces inflammation and pain, and constricts the veins. Cold can easily be used in the case of an operation or injury, pain, inflammation or swelling. (Please note that this therapy is not ideal for you if you have severe blood circulation problems, or you are very sensitive to the cold.)
---