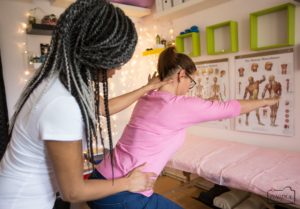 PHYSIOTHERAPY
You've already seen your doctor, but you're still struggling with problems and can't really find the right solution? You'd love to train more, but can't, because the pain is overbearing and prevents you from doing anything? Sport means the world to you, but you're not sure which kind of sport is right for you?
My name's Sheila and I'm going to try my utmost best to support you with all my knowledge so that I can help you find answers to all the questions mentioned above.
Have you recently had a physical injury and you'd like your body to heal properly? Do you want to improve your physical performance? You don't know what's causing your symptoms?
My mission is simple:
I want to share all my knowledge, my passion and my experiences as a physiotherapist with you. In doing so, I'll be helping all those people who've till now not been able to get answers to their questions or haven't yet found the correct solutions to their physical problems. You have no idea what kind of successes we're going to celebrate in the long run!
---
THE FASCIAL DISTORION MODEL (FDM)
by Stephen Typaldos D.O. – Typaldos Method

The FDM was first described by the American physician and osteopath Stephen Typaldos D.O. FDM attributes the causes of physical ailments and pain to various distortions of the body's connective tissue (fascia).
FDM treatment generally consists of several different manual techniques applied by a certified FDM physician or therapist on the basis of a prior FDM diagnosis.
In some cases, intense pressure is applied to specific points or along physical lines.
Other manual techniques are performed through

pulling or applying pressure to joint areas.
Certain surface treatments of the most superficial layers

of

connective

tissue

can

also

lead

to

pain

relief.
Areas of application on the locomotor system:
Acute pain brought on by sprains, tears and dislocations

Sports injuries

Cronic back, neck and shoulder pain

Restricted mobility
FDM-certified physicians and therapists have completed a multi-level education program according to European Fascial Distortion Model Association (EFDMA) guidelines, guaranteeing efficient and expert patient treatment.
---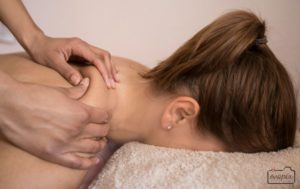 MASSAGE
In my opinion:
Massages are wonderful things
We have to know when to apply them
If a patient comes to me with pain, I don't do massage anymore. I use FDM in these cases. Why? Because I think FDM is just way more effective than massage.
When do I do massage then?
If the patient wants to relax and find a peaceful, quiet hour in my praxis.
---